Dowd Family Dentistry
309 McArthur Road
Fayetteville
,
NC
28311
Office: (910) 822-5888
Fax: (910) 822-0055
Posts for: February, 2015
By Dowd Family Dentistry
February 27, 2015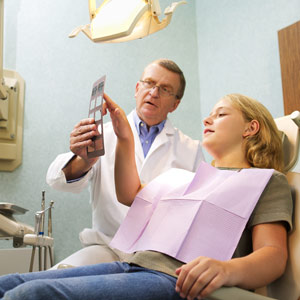 Teeth crowding is a difficult bite problem (malocclusion) that often involves the entire jaw structure to be evaluated. Normally occurring when the jaw doesn't have adequate space for normal tooth eruption, teeth coming in later put pressure on other teeth, causing them to develop improperly.
Crowding also makes it difficult to realign teeth with braces because there's simply not enough room for sufficient movement to take place. The solution may then be to consider the removal of some of the teeth to create enough space for orthodontic treatment.
Not just any tooth can be removed, however — we must first conduct a careful analysis to determine which can be removed to facilitate optimum movement of the remaining teeth without disrupting normal mouth function or affecting appearance. The teeth most frequently removed for this purpose are the bicuspids, located between the cuspids or eyeteeth (which are positioned directly under the eyes) and the molars, the largest teeth in the back of the mouth. Sometimes one premolar tooth on each side of the jaw can be removed without sacrificing future form or function.
There are a few important considerations we must keep in mind when extracting teeth for orthodontic reasons; perhaps the most important is preserving bone at the extraction site. Because continuing bone growth depends on the forces generated by teeth when we bite or chew, bone near a missing tooth socket will tend to diminish over time. If there's insufficient bone during orthodontic treatment, it may result in gum recession and root exposure — not only damaging to the teeth themselves but also to a person's smile appearance. To avoid this, we sometimes will consider inserting a bone graft, which will stimulate bone growth, into the empty socket immediately after extraction. While this isn't commonly done, it's being considered if the patient's bone is thin and a concern during healing.
We must also consider how to accommodate other, unrelated tooth loss to assure the final result is visually appealing. It may be necessary in these cases to maintain the space at the missing tooth site for a future restoration once the orthodontics is completed. This takes planning as well as the use of restorations like dental implants, bridges or partial dentures.
Regardless of your bite issues, the field of orthodontics has the appliances and techniques to overcome even the most complicated condition. When necessary, using procedures like tooth extraction can help turn an unappealing, dysfunctional bite problem into a beautiful smile.
If you would like more information on orthodontic teeth extractions, please contact us or schedule an appointment for a consultation. You can also learn more about this topic by reading the Dear Doctor magazine article "Tooth Removal for Orthodontic Reasons."
By Dowd Family Dentistry
February 12, 2015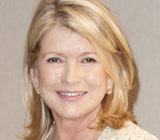 Here's a quick quiz: What recent activity did domestic guru Martha Stewart share via social media for the first time? Need a hint? Was she following the lead of other celebrities like rapper 50 Cent (AKA Curtis James Jackson III), actress Demi Moore and country music star LeAnn Rimes?
Give up? The answer is… she live-tweeted her visit to the dentist! Not only that, she also posted pictures of her mouth as she was undergoing an in-office whitening procedure.
Now, we understand that some might feel they don't need to see close-ups of Stewart's teeth under treatment. But we have to admire her for not trying to hide the fact that she's had the same procedure that has benefited so many people, whether famous or not. Plus, her pictures actually provide a good illustration of how the treatment works.
In-office whitening treatments are the fastest way to brighten up your smile. In a single one-hour visit, your teeth can be lightened by three to eight shades — and that's a big difference! How can we achieve such dramatic results? When you're under our direct supervision in an office setting, we can use the most concentrated bleach solutions safely and effectively. You can get similar results with custom-made trays and take-home lightening solutions we can prepare for you, but then the process will take longer.
If you look closely at her photos, you'll see that Stewart's lips, gums, and face are covered up to prevent any contact with the bleaching solution. She's also wearing protective eyewear, which not only keeps chemicals away, but also guards her eyes against strong lights, which are sometimes used in conjunction with bleach. When we perform in-office whitening procedures, we use safeguards like these for all of our patients — not just celebrities!
We also perform a complete oral examination before starting any whitening procedure, to be sure you don't have any underlying conditions that need to be treated before teeth whitening begins. That's something you just can't get from an over-the counter whitening product.
Teeth whitening is an effective and affordable way to give your smile a quick boost. But whether you decide to live-tweet your procedure — or keep your fans guessing about why your smile looks so good all of a sudden — that's up to you.
If you would like more information about the teeth whitening, please contact us or schedule an appointment for a consultation. You can learn more in the Dear Doctor magazine articles "Teeth Whitening" and "Important Teeth Whitening Questions Answered."