Dowd Family Dentistry
309 McArthur Road
Fayetteville
,
NC
28311
Office: (910) 822-5888
Fax: (910) 822-0055
Posts for: September, 2014
By Dowd Family Dentistry
September 23, 2014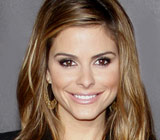 Maria Menounos, an independent filmmaker, actress, and co-host of daily entertainment news program Extra, learned at an early age about the importance of maintaining good general and dental health when her father, Constantinos, a Greek immigrant, was diagnosed with type 1 diabetes. As a result, her parents made sure the family consumed a diet filled with fresh fruits and vegetables, many of which they produced themselves. Maria and her family also consumed little-to-no junk food.
Menounos is still committed to helping those with diabetes. In fact, because she saw first hand the power of communication in the lives of diabetes patients and their families, Menounos is an avid ambassador for the American Diabetes Association.
Maria's experience with diabetes is one that she shares with millions of people worldwide. And if you or someone you care about is suffering from this disease, it's important to be aware of the connection between diabetes and oral health. Recent research has shown a link between two chronic inflammatory conditions: periodontal (gum) disease and diabetes. Evidence consistently reveals that diabetes is a risk factor for increased severity of periodontal disease and conversely, periodontitis is a risk factor for worsening blood glucose control in patients with diabetes and may also increase the risk of diabetic complications. Periodontal inflammation is also associated with an elevated systemic (general body) inflammatory state and an increased risk of major cardiovascular ("cardio" – heart; "vascular" – blood vessel) events such as heart attack, stroke, adverse pregnancy outcomes (e.g., low birth weight and preterm births) and altered blood sugar control in people with diabetes.
If you are interested in learning more about periodontal disease, you can continue reading the Dear Doctor magazine article "Diabetes & Periodontal Disease." Or, if you are diabetic and fear you may have periodontal disease, you can contact us today to schedule an appointment so that we can conduct a thorough examination. During this private consultation, we will also discuss any questions you have as well as what treatment options will be best for you. And to read the entire interview with Maria, please see the Dear Doctor magazine article "Maria Menounos."
By Dowd Family Dentistry
September 08, 2014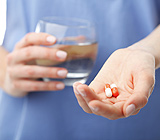 One of the possible side effects of dental work is the introduction of oral bacteria into the bloodstream, a condition known as bacteremia. Although not unusual — it can also occur when you eat or brush your teeth — bacteremia could trigger a dangerous infection for some patients.
For many years, we in the dental profession have taken extra precautions with two such categories of patients: those with congenital ("at birth") heart conditions who are more susceptible to infective endocarditis, a life-threatening infection of the heart lining or heart valves; and patients who've undergone joint replacements and are at a higher risk of developing blood-borne infections at the replacement site. It's been a standard practice for many years to administer antibiotics to patients in these two categories sometime before they undergo a dental procedure as a way of curtailing the effects of any resulting bacteremia.
Recently, however, the guidelines for antibiotic pretreatment for dental work have changed as two major medical associations have revised their recommendations on the procedure. The American Heart Association (AHA) now recommends dentists administer antibiotic pretreatment only to heart patients with a history of endocarditis, artificial valves or repairs with artificial material, heart transplants with abnormal heart valve function and other similar conditions.
Likewise after a series of joint studies with the American Dental Association on infections in dental patients with orthopedic implants, the American Academy of Orthopedic Surgeons no longer recommends pretreatment for artificial joint patients. It's now left to the dentist and patient to determine whether antibiotics before a procedure is appropriate based on the patient's medical history. For example, premedication may still be prudent for joint replacement patients with compromised immune systems caused by systemic illnesses like cancer or diabetes.
Although the guidelines have narrowed, it's still important for you tell us about any heart condition you may have, or if you've undergone any type of joint replacement therapy. It's also advisable for you to discuss with your primary doctor how your condition might be impacted by any proposed or scheduled dental procedure. Our aim is to always minimize any risk to your overall health as we treat your dental needs.
If you would like more information on antibiotic treatment before dental procedures, please contact us or schedule an appointment for a consultation.